Paris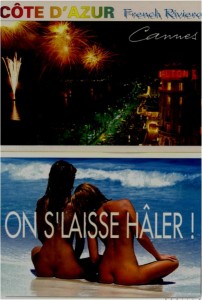 ON MY WAY TO CUBA, THE FORBIDDEN ISLAND
Havana Air Flight #EA3146 will depart from Miami International Airport, Concourse G, at 10:00 AM. It iwill be charter flight. One hundred and seventy six (176) have originally manifested their desire to join this adventure. A solid contingent of eighty-two (82) have finally registered and completed the formalities to be onboard.
The task to rent hotel rooms, book transportation, and reserve restaurants for such a large has been daunting, as a result of stiff competition. So many now want to be in Cuba. After 56 years of isolation by the US-led embargo, the current administration has agreed that the commercial blockade has not achieved the purported goals. After the opening of the American embassy on August 15 in Havana, Cuba has effectively been back in the concert of nations.
Congress is to now officially remove the embargo.
The post-Batista Cuba, under the Castros, is a land of myths with flashes of military fatigues, spy invasions, vintage cars, wonderful beaches, beautiful women, majestic monuments, and vibrant Latin music. It does not cease to be fascinating. But soon it will be over, gone, confined to a few pages of the history books. Miami is coming to Cuba with billions of dollars, hip hop music, Burger King, BMWs, movie multiplex, tall glass business buildings, traffic jams, Walmart stores, credit cards and fat people.
The revolution has started. Credit cards (Visa) are being accepted as of this month. US-based airlines had until March 2 to propose their routes for approval. If accepted United Airlines will have two daily flights, bound to Havana, out of Newark Liberty Airport.
On March 21, a week after we return home, after the six hostile decades, Air Force One will land again at Jose Marti International Airport. Onboard will be Barack Obama and Michelle LaVuaghn Robinson Obama, in tow, dozens of financiers and investors.
In 1973, at a time when all US presidents had been white males and all Pope Italians, Fidel Castro allegedly predicated: "The US will come to talk to us, when they have a black president and when the world has a Latin American Pope" With Obama in the White House, and an Argentine pope at the Holy See, it is time for the prophecy to come to true.
I need answers. My questions are:
(1) With so much in the balance, how does the Cuban people anticipate all these changes?
(2) What is the new attitude in Cuba?
(3) Are we going to have US-style elections, before Christmas or are we waiting for the Castros to mend the process?
So far we know that there has not been a single available room to rent in Cuba, since the President announced last year the détente with Cuba. Prices have skyrocketed. The Tropicana has changed its dress code to formal wear. Cuba is changing by the day. What a story to tell!
(The Traveller, Wednesday, March 9, 2014… Sleepless at the Hyatt House in Miami)