BACK FROM BRAZIL…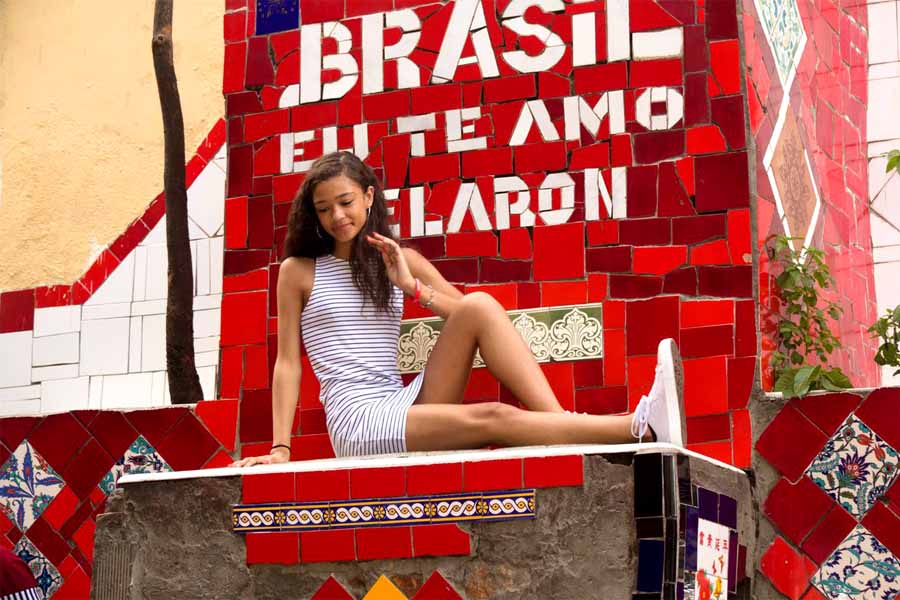 "Brazil's most famous celebration, Carnaval, storms through the country's cities and towns with hip-shaking samba and frevo, dazzling costumes and parties that last until sun up…" Lonely Planet.
I have been to Brazil for at least two dozen times. In the wake of this week's stay, I feel as enthusiastic as if it were my first. Anew, with 57 friends and colleagues, I visited Rio de Janeiro and Salvador da Bahia, the culture and entertainment capitals of the largest country in South America.
We were at the Parade of the Champions, Monobloco, the Christ Redeemer, Sugar Loaf, Maracana Stadium, the Olympic Park, San Sebastian Cathedral, Scenarium Samba School, Ipanema, Copacabana, Flamengo Beach, Pelourinho, Mokambo Candomble Temple (dedicated to Dandalunda), Mercado Modelo, Coliseu, etc. It sounds too much for a week, which explains why we hardly ever slept; we only catnapped.
At every step, the emotions were genuine, the pleasure was intense. Upon departure, checking out at Salvador's Magalhães International Airport (SAS), the entire group erupted into a stormy round of applause when Franco Anselmo, our tour director in the Black Rome, waved goodbye after "fixing everything at the ticket counter". It was a testimony of appreciation and thankfulness for a job well done, a loud commitment that meant "We will be back."
You cannot leave Brazil, and Brazil will never leave your heart. It is a land of honey, at least for the visitor. The leading economic power of the Southern Hemisphere offers everything that a traveler wishes, and more, at a much lower fare than Western Europe, Japan, or Australia.
Brazil is still reeling from a shameful 350-year past of the most brutal slavery regimen, but it is emerging from it, with pain and determination. It is addressing its social inequalities and its maladministration. Its culture, population, and attractions are unique. It is populated by the most attractive women in the world, one of them is one of the three females who became president in the Americas. By mid-century, Brazil is likely to emerge as an inescapable power, an obligate pole of progressive magnetism.
Yes, we will go back!
At JFK Airport, the Group hugged goodbye and already showed impatience in continuing the fiesta, the quest for culture and education, in Thailand, in October, and in Hungary-Romania next year, in June. We will not miss these rendez-vous. These are special moments in life, that bring their inestimable share of entertainment, education, culture and networking.
Once again, I traveled to a foreign country, met new people, while enjoying a culture that has inhabited my soul for two decades. I admired the optimism of nation that resolutely look forward and of land that has everything to offer. I left with a heartache. In under 90 minutes, my limo drove me from JFK to Warrenville, in a weather that has a lot warmed up since we left.
I am a citizen of the world. If a blue-watered Caribbean island is my homeland, the world is my patria, and Warrenville is my home… I returned home, with the notes of Manguiera and Ivete Sangalo ringing in my eardrum.
Yes, I have been home, back to the rat race, living in the throes of an untenable saudade. I have left my windows open over the memories of a noisy paradise painted in green and gold. It is so good to be back home!
Until the next adventure, it was the Traveller.
(The Traveller, Saturday, March 16, 2019)
*Join the Travel Club for Friends and Colleagues:
World Travelers Facebook group